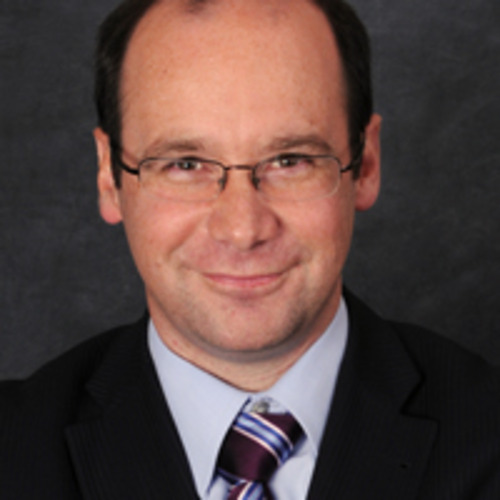 Thierry Troosters: the allied health professional's perspective
Thierry Troosters studied Physiotherapy at the Katholieke Universiteit Leuven where he also conducted his PhD work, guided by Profs Decramer and Gosselink. A one year post-doctoral stay at the Hospital Clinic in Barcelona, funded through a long-term fellowship of the European Respiratory Society, further guided his research career.
Along with the Respiratory Division at the University Hospitals in Leuven, he investigates the devastating non-respiratory consequences lung diseases, often induced by physical inactivity or exacerbations of COPD. With his group he also is looking at optimizing exercise training strategies for patients with lung disease as well as strategies to enhance physical activity.
With their research laboratory they pioneered on investigating the impact of physical inactivity patients with COPD and other respiratory conditions including cystic fibrosis and lung transplantation. They showed that patients with COPD become inactive already early in the disease even before the diagnosis of COPD is established. Professor Troosters currently leads a consortium of European investigators and 7 of the major pharmaceutical companies to develop a sensitive Patient Reported Outcome tool to assess the dimensions of physical activity, relevant to patients with COPD.
Professor Troosters received the honor of becoming a Fellow of the European Respiratory Society (FERS) in 2014. He has published over 140 peer reviewed papers (ISI H-index 40). He served on the Editorial Boards of the American Journal of Respiratory and Critical Care Medicine, Thorax and Journal Chronic Respiratory Disease and COPD. Since 2008, Professor Troosters has been a full Professor in the Faculty of Kinesiology and Rehabilitation Sciences at the University of Leuven, Belgium. He led the Assembly of Allied Health Professionals of the European Respiratory Society until September 2015.
Read Professor' Troosters' article in Breathe: 'Should European Respiratory Society meetings come with a health warning?'